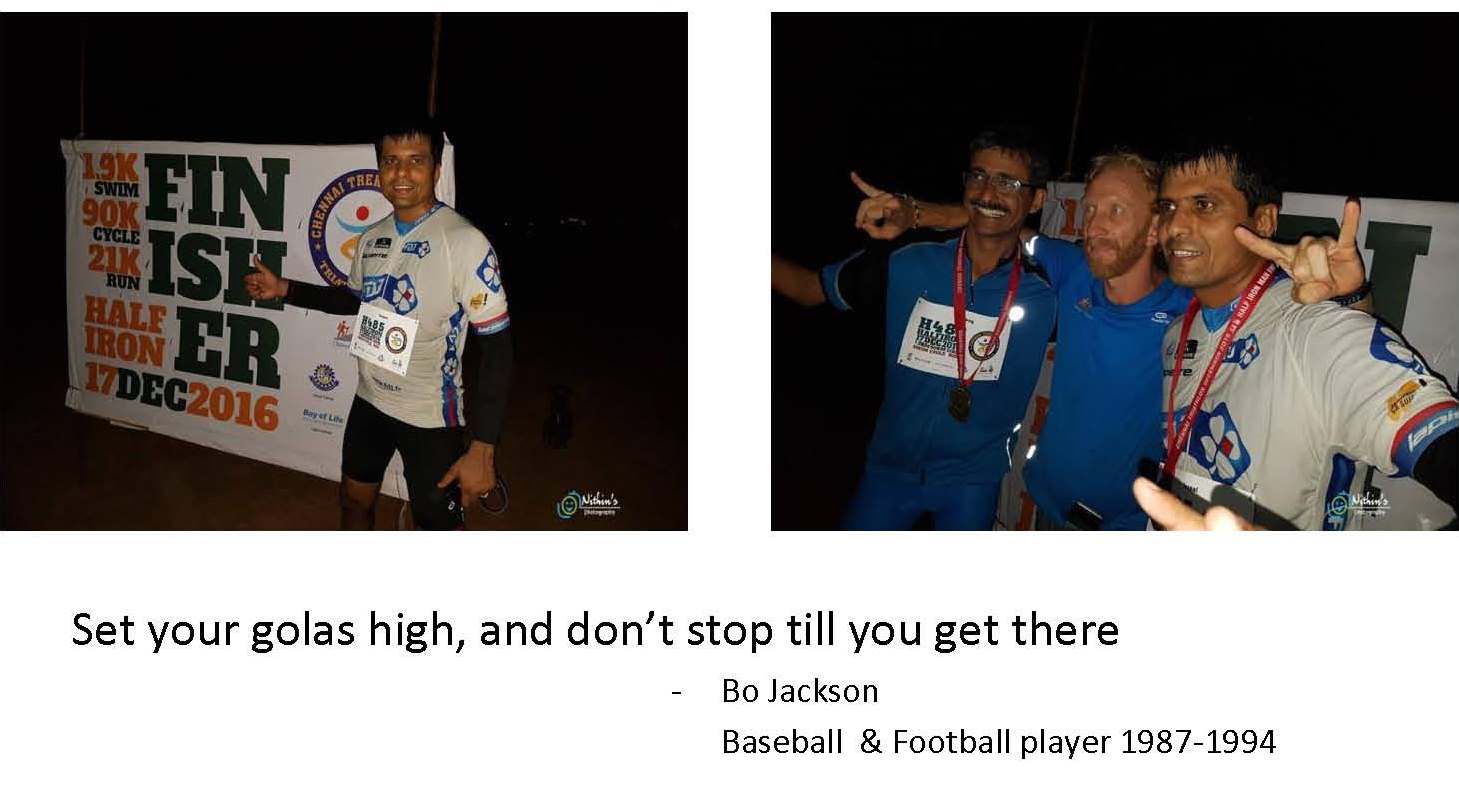 We, at  Shri Sarvajanik Pharmacy College do not just nala Iron tablets, we make Iron man too! Sounds strange? Here is the clue.   
Our office executive and accountant by profession, MR. JASPAL CAUDHARUDHRY has scaled new heights in his passion for sports by claiming HALF IRONMAN status awarded to some selected sport adventures by Chennai trekking club on 17/12/16. Our Jaspal in mid thirties participated in a national sport event CHENNAI TRIATHLON 2016 and ranked 15 among 52 successful participate.  
The challenge was to complete triple task of 1900 meter swimming, 90 km cycling & 21 km running in less than 9 hrs. time in all. (1.9 K SWIM, 90 K CYCLE, 21 K RUN).
Jaspal swimmed unknown water Quary in just 55 minutes, Cycled his way in 3 hrs and ran the track in 3.30 hours. all put together in 7.30 hrs out of 9 hrs. maximum allotted time.  
This is a brave mans task. We sincerely appreciate his spirited achievement and take due pride in our colleague's feat. We also wish him all the best to become IRONMAN in the times to come.